Hi Henry, thank you for taking the time to chat with us.
Overview of yourself, what got you into production, the location of your studio, how long you've been running it, and anything special/unique/interesting about it.
Born in New York City, Swedish mother and Colombian father. Started in the music industry at the age of 16. At the age of 18 moved to California and started mixing live sound for bands. After years of touring decided to go into the studio recording. In 1997, became Studio Executive and mixer at Sy Klopps Studios in San Francisco owned by Herbie Herbert (Manager). Focused on the studio recording with many great artists. With a skill set of recording, mixing, mastering, studio production and live sound, Henry Sarmiento has a solid understanding of every level of music production. A meticulous work ethic and striving only for the best, he is a proficient professional in all aspects of the recording process ranging from recording to mixing until final mastering for over 500 artists and counting! In 2004, he opened Sonic Vista Studios in Ibiza, Spain in a 400-year-old Villa. Clients include Lady Gaga, 50 Cent, Swedish House Mafia, Taio Cruz, Akon, Ting Tings, Mousse T. and many more. He is also a voting member of NARAS (Grammys) since 1999.
Overlooking the Mediterranean in the green hills of Ibiza is Sonic Vista Studios. Our facility is at the epicenter of the island's globally renowned music culture and located just minutes away from the airport. Sonic Vista caters to the full spectrum of creative needs. We offer a range of services at our studios from recording and mixing to mastering and remote. We give visiting artists access to the latest in digital tools as well as the finest analog equipment available. Sonic Vista offers a full range of amenities to artists and writing teams providing a productive environment for composing and producing.  The studios are located in a 400-year-old villa allowing artists to draw inspiration from the unique beauty of the landscape. We have worked with such artists as Lady Gaga, 50 Cent, Akon, Johnny Depp,  Ne-Yo, Taio Cruz, David Guetta, Kelis, Ms.Dynamite, Ting Tings, Red Foo, Tinie Tempah, Swedish House Mafia, Priyanka Chopra, Ester Dean, Eva Simons, Paul Van Dyk, Sander Kleinenberg, and HBO, to name a few.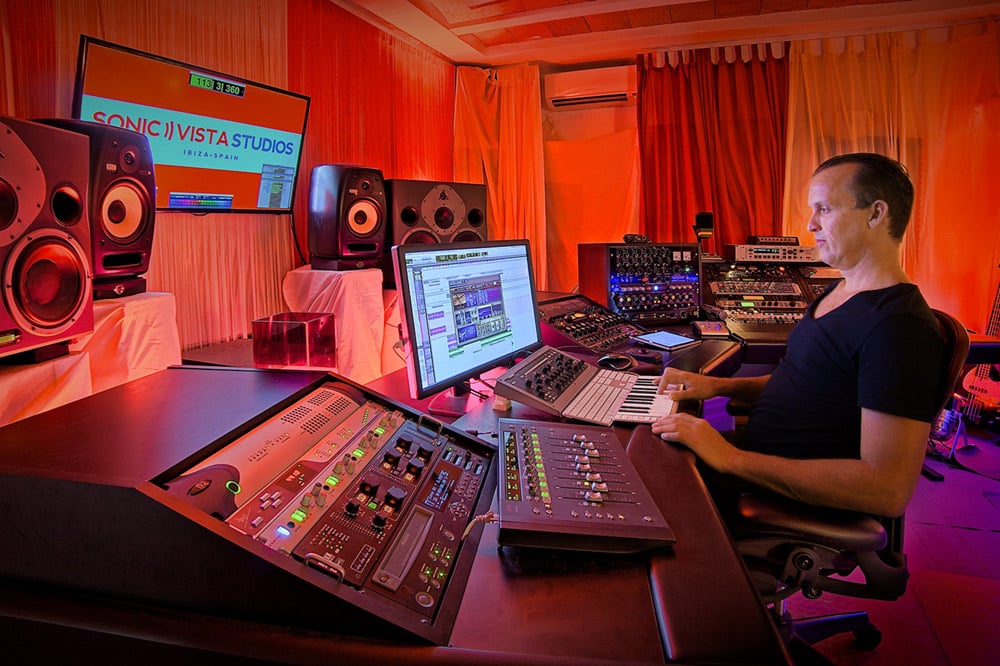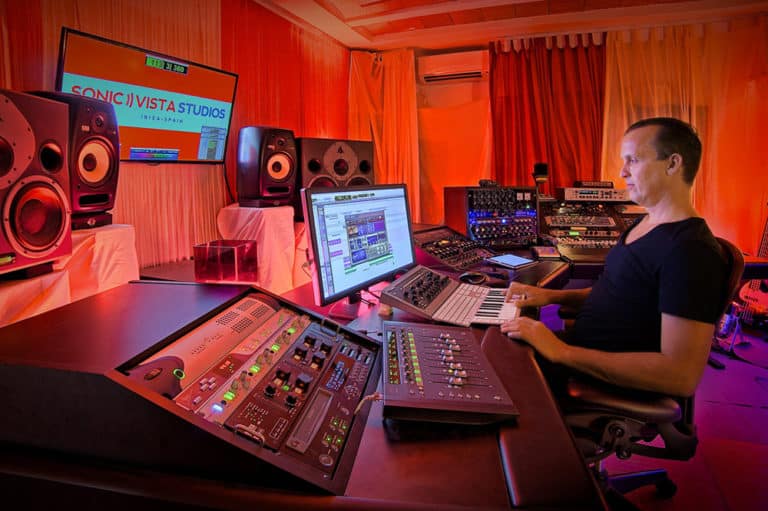 What is production scene like out there in Ibiza?
There are many different producers creating many styles of music and many artists/producers that come to the island to get inspired and create musical magic.
How often do you call off work and go to a dance party/DJ set?
    WTF?  Never!
Biggest name you've worked with?
Lady Gaga, 50 Cent, David Guetta, Swedish House Mafia, Johnny Depp, Akon, Kelis and 27 pages of other artists..  check the website for all.
Artist/band you'd love to work with, alive or dead and why.
Lana del Ray:  She has a great vibe, talent, and production of music,  and is true to her fans and not the hype of fame.
You've got some amazing credits, can you walk us through them, the journey that got you into that space, and any advice for anyone chasing credits?
I have been in the music industry for over 28 years.   The best advice for anyone "chasing credits"  is don't chase them, do a great job that they call you! It's all about hard work and good vibes.  Anyone chasing the fame game or just money will sink and will fade away. Remember you only have one chance in the music industry, no time for anything below A-GAME vibe!
The favorite story with a major artist you've worked with?
There are many great positive stories and always new positive stories happening all the time. Tho I don't like to name drop and like to keep artists lives in the studio private.
What is your favorite piece of outboard equipment and why? 
Burl Audio B2 A/D because of its the BEST sounding converter on planet earth!

 What is y
our
favorite plugin and why?
Softube Console 1, plugin and hardware controller because it sounds great and I can work very fast with it.

 Your DAW and why that specifically?
Pro Tools HD with HDX cards. It is industry standard and is 100% stable. I have no time for crashes. I have been working with Pro Tools since 1999.
Anything you can't live without?
My mixing rack (summing, stereo buss compressor, EQ, and converter)
Thermionic Culture – Fat Bustard
Elysia Xpressor
GML 8200
Burl Audio B2 ADC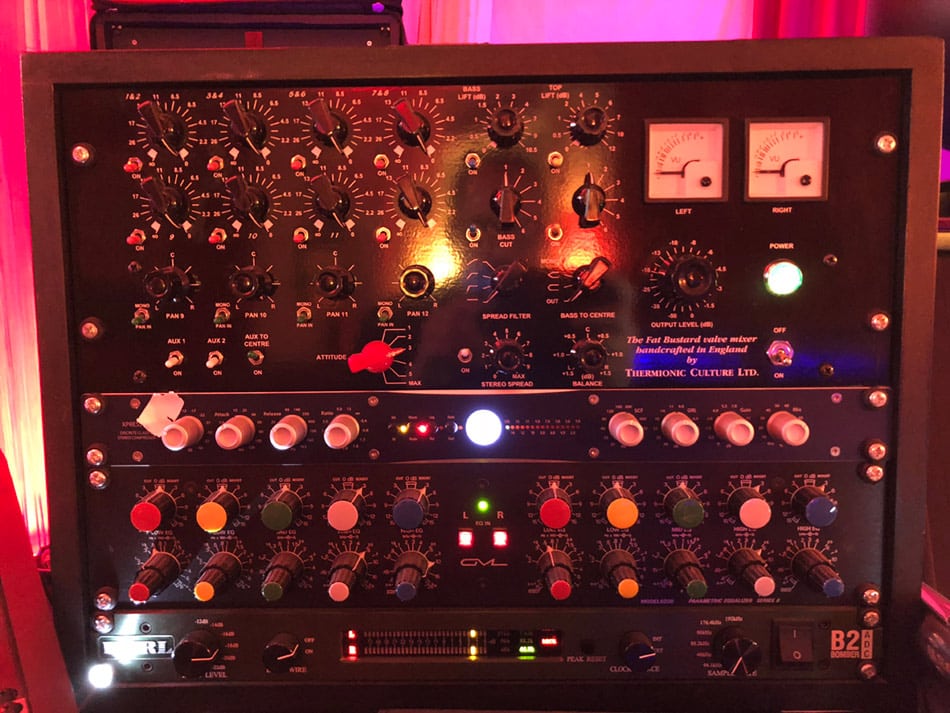 Most interesting studio experience?
Anytime in the studio is always interesting as its musical magic every day.
Favourite part of the Job?
Completing a song and it being released and the fans and artists loving the vibe.  Also, another favourite is working with great talent.
Least favorite part of the job?
Occasionally getting contacted by someone that is cheap and trying to get a "Deal"  with the soulless music.
Do you work alone or as part of a team? Why?
I have a team but I do my mixing and mastering alone.
Do you have any studio rituals?
Eat healthily, breathe deep and focus 100% before starting a session.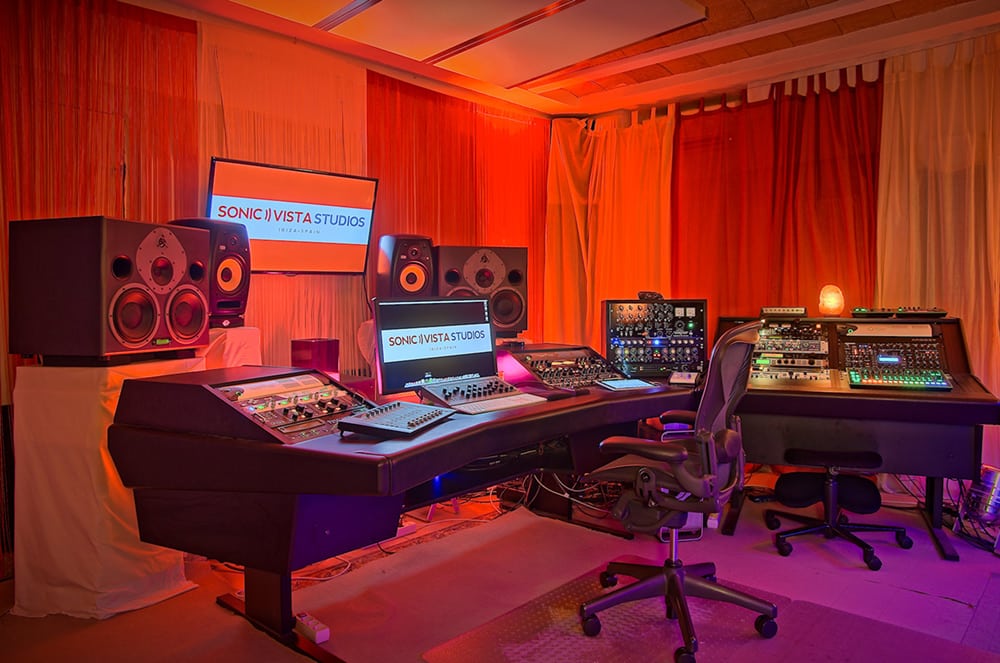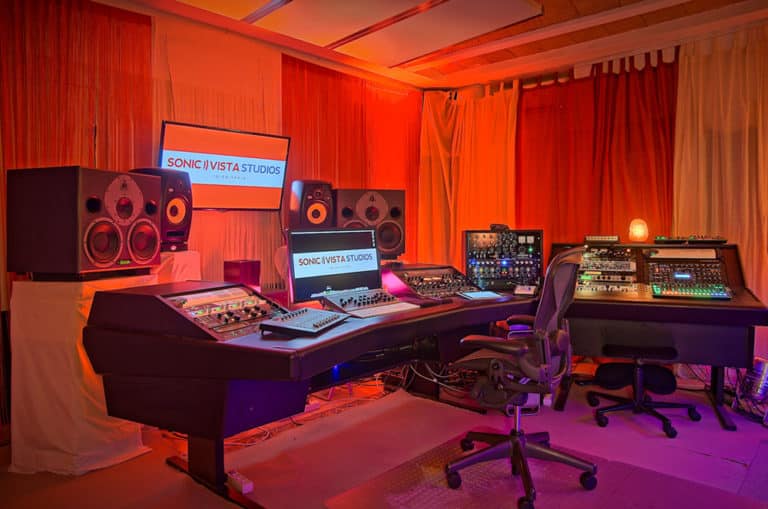 Advice/recommendations for anyone thinking to get into the music industry as a Studio owner, mixer, and producer?
It's all about who you surround yourself with. You must only surround yourself with positive people with the A-Game mentality. No fame game seekers or fake people. Also, to do music is a sacrifice. It's 24/7.   So if you can't dedicate your whole life to music,  if you can't then don't do it.  Go to tech and work a 40 hour week. Furthermore,  It's about the music, not the money.
Biggest influence and why?
Herbie Herbert  (He is my mentor, my friend and one of the most important music managers of all time.)
Rick Rubin as I always respected the way he went about working with artists and recording music.
Deals/rates/anything you'd like to promote at the moment?
If you want to take your music to the next level, call me.