KINTSUGI SAMPLE PACK
This
FREE Version
is brought to you by the Live Performance and Producer Duo –
GOIAS
– and is an excerpt from
KINTSUGI Vol. 1
to be released soon in collaboration with
MUSIXON
.
Inspired by the Kintsugi japanese philosophy, this FREE Sample Pack will give you a taste of their musical world and tease you to stay tuned for the premium edition.
You get:
5 Original Compositions (including stems) (all WAV + BPM + Key).
11 Drum Breaks (including both dry and processed version) (all WAV + BPM).
Compatible with any DAW (Ableton, FL Studio, Logic, Pro Tools, Etc).
Master Clearance Guaranteed. Read the License Here.
All Drum Breaks are 100% royalty-free.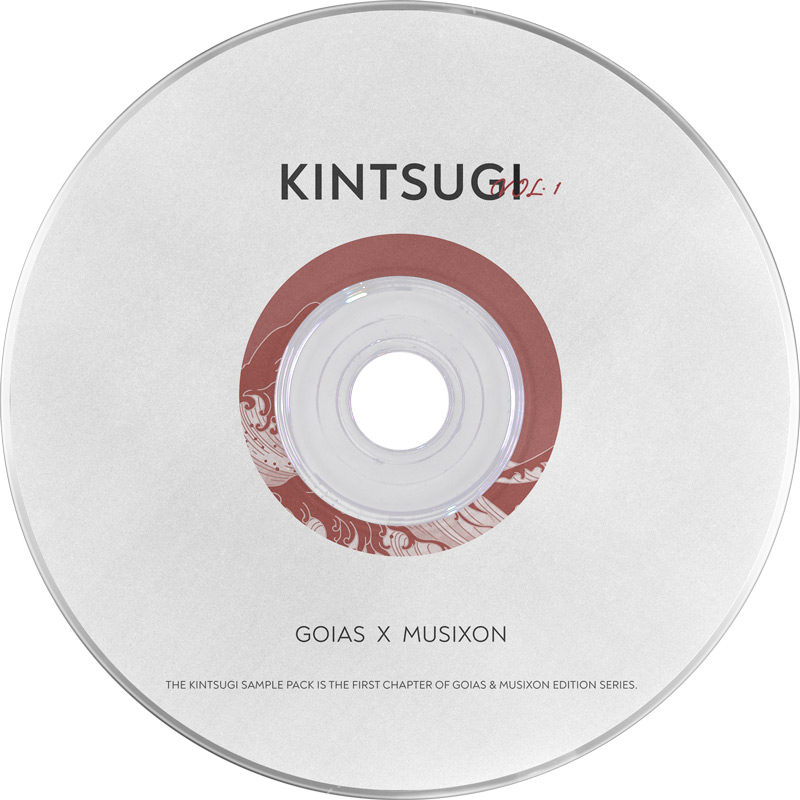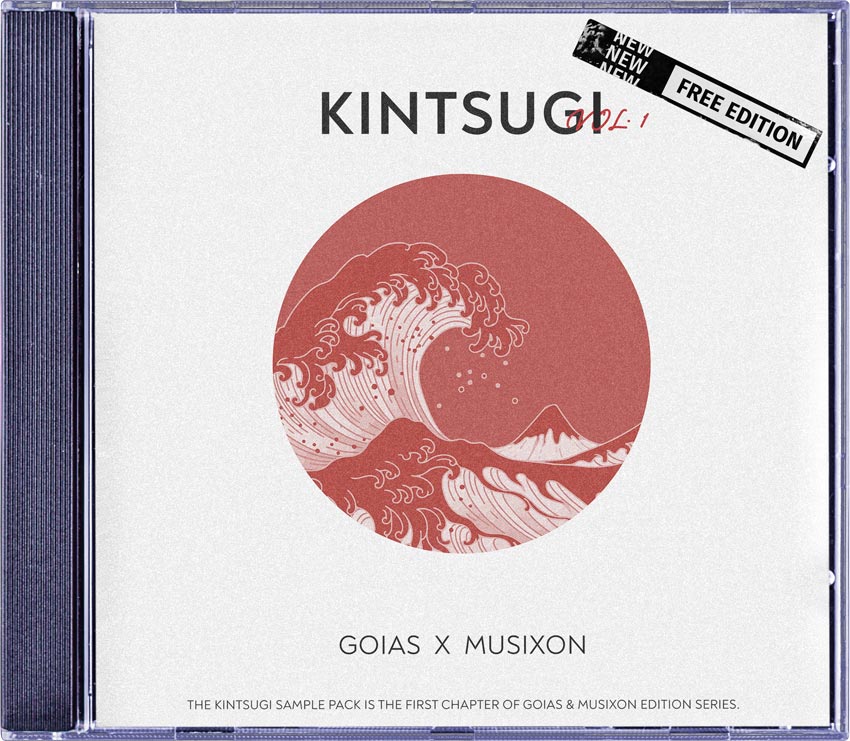 Previews
Description
To achieve their sound GOIAS made use of their electric guitars Ibanez AS93 and Fender American Stratocaster, a Fender Hot Rod DeVille 212 Valve Guitar Amp, an acoustic guitar Martin DRS1, a Sire Marcus Miller Bass, vintage synthesizers emulations, the layering of vocals, and several effects pedals such as an Ibanez TS9 Classic Tubescreamer, a TC Electronic Flashback Delay & Looper, a VOX Wah Wah V847, a DigiTech Whammy, an Electro Harmonix POG2 and KEY9 Electric Piano Machine and a Boss VO-1 Vocoder.
In addition to the 15 Samples, the pack also includes 31 genuine and original sounding Drum Breaks geared toward the sample based producer. This batch of royalty-free drum breaks were played live using one of the most versatile drum sets ever made (Gretsch Renown) paired with some Meinl Byzance Vintage Sand Cymbals. Each break was recorded using only two mic setups with various types of tuning and dampening on the snares for texture giving you that old-school vintage sound characteristics we all love! This pack has plenty of swing ranging from hard-hitting Boom Bap Drum Breaks to more funky rhythms providing any track the right groove & bounce no matter the genre.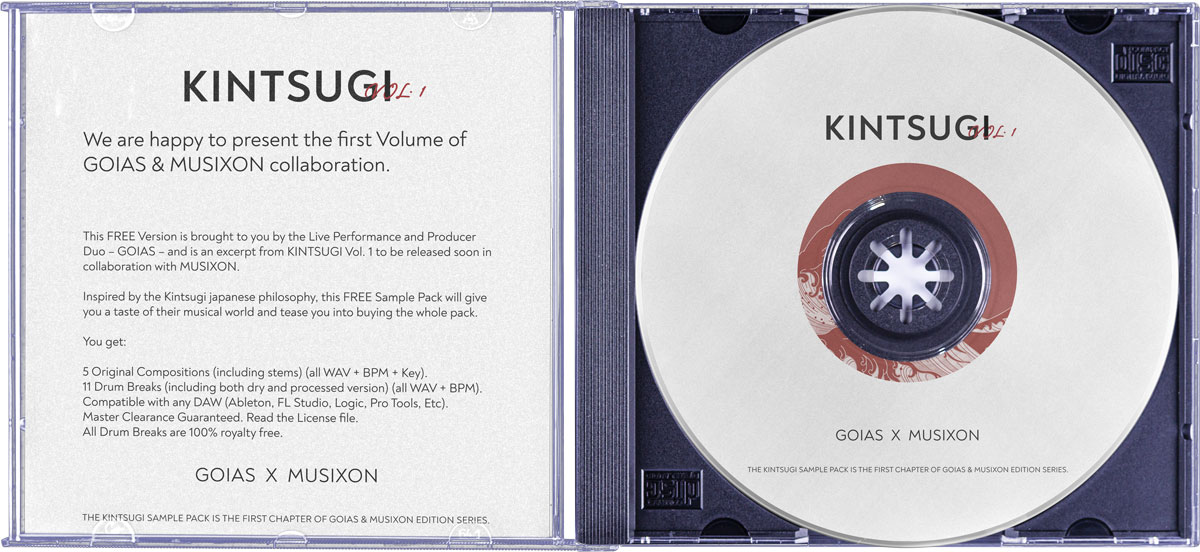 Instrumentals made from the "KINTSUGI" Sample Pack.
This pack has the basics to create an hit song. You will find high quality samples, original loops, well-crafted textures and soulful guitars."

Lhast
"More than musicians GOIAS creates feelings. Their melodies touch everyone.
"These two brothers make some of the best music I've heard. GOIAS only delivers quality and that translates every time with every pack I've received from them, not only incredible musicians but also amazing people. Excited to see what the future holds and honored to have worked with them!"
"The samples are unique, slightly different to what I'm used to hearing around, each ones taking me somewhere different. And these breaks are cold too, aint heard breaks with this crunch in a while.
Definitely gonna be flipping these"