Favourite Equipment:
Universal Audio Apollo Twin MkII
Roland Juno 106
Roland Boutique JP-08
Moog Minitaur
Korg SV1
Axiom 61 Controller
Studio setup:
A key part of my studio is my Rolls Stereo Line Mixer. The Apollo Twin only has two inputs, but I use the stereo mixer to sum all my keyboard channels together so I don't have to worry about patching anything. This gear represents my sound as an organic blend between analog synths and modern programming. I use Logic Pro X as my DAW because I've used it for years and I'm comfortable moving quickly through it. It's essential to be able to keep momentum in a session with an artist and because I know Logic well I can chase ideas with ease.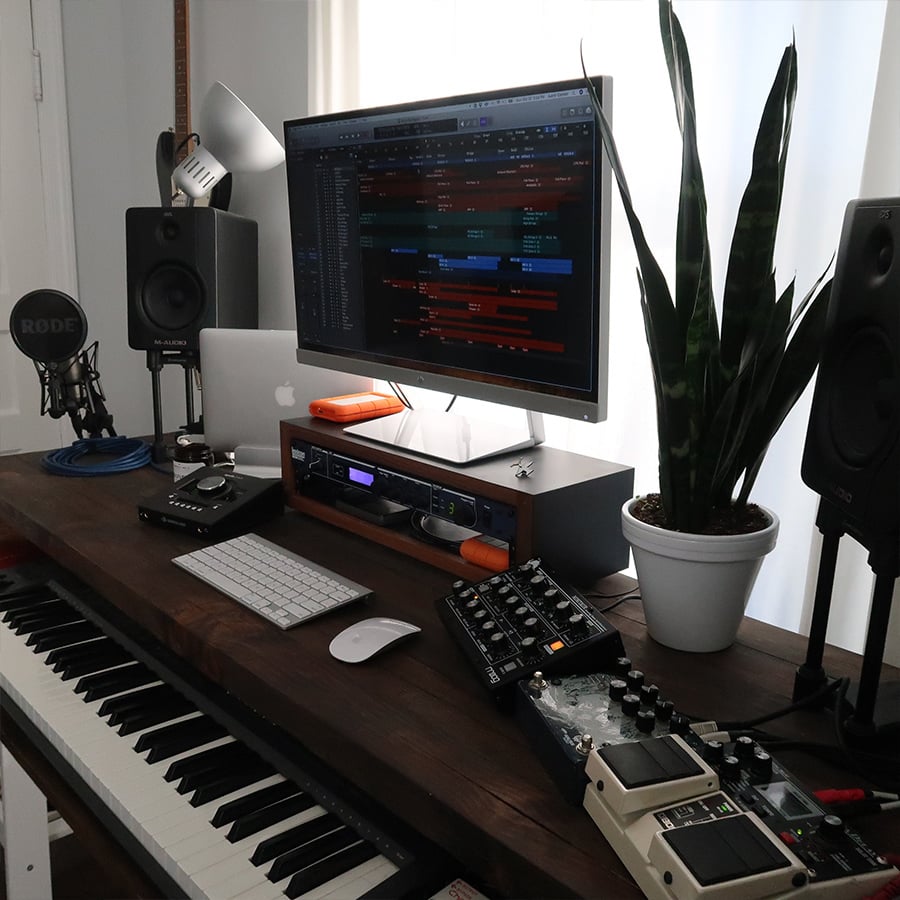 As for my VST's, I use Omnisphere for soft synths and ambient sounds. Sylenth1 and Serum have amazing patches for dance or EDM tracks. Native Instruments has amazing organic instruments, and I use a variety of drum samples from ThatSound, Vengeance, and Splice. My sessions include a variety of UAD and Waves plugins as well to quickly get my mix sounding decent from the beginning. My studio is all about creating and producing so my room isn't set up to mix or properly reference.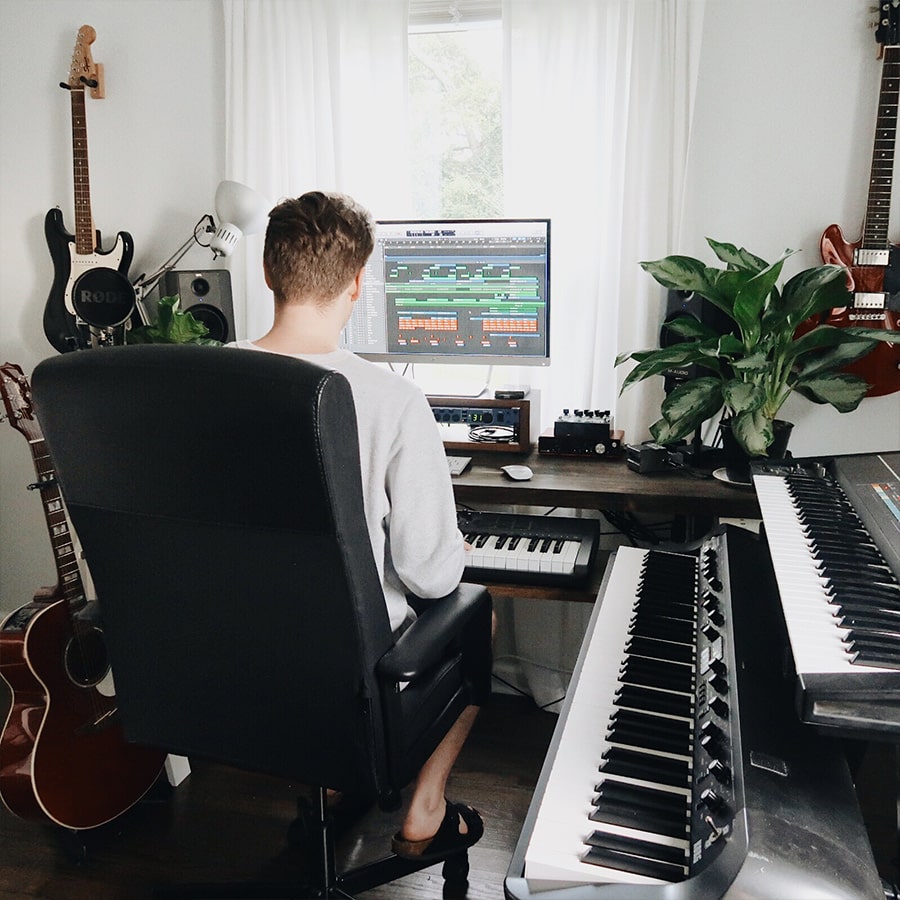 My acoustic treatment is minimal but enough to dull some reflections. When a project is ready for additional tracking, mixing, or mastering, I'll use one of the many amazing studios Nashville has to offer. You can check out my work on austincannonmusic.com as well as my Instagram page.